Explore the Possibilities
and Advance with Us.
SEARCH CAREER OPPORTUNITIES
Employee Assistance Program Intern - EPSIP
Job Number
: 2017-28624
Category:
Interns
Location
: Worcester, MA
Shift:
Day
Exempt/Non-Exempt:
Non Exempt
Business Unit:
SCHOOL
Department:
School
Job Type:
Intern (Full Time)
Salary Grade:
..
Union Code:
Non Union Position-W00-Non Benefited
Num. Openings
: 1
Post Date
: March 1, 2017
Overview:
NOTE:
Complete the online application that includes uploading a resume and include a short essay in the "resume" field (the resume and essay should be uploaded as one document). Please respond to the essay question below:
Please write a short essay demonstrating your diversity competencies through life experiences and state why you would like to enroll in the program

(Please include examples from personal experience, observation, research, and or scholarship. The essay should be succinct and be your original work. It should also reflect an excellent command of English grammar, style and syntax. Maximum length 200 words.)
GENERAL SUMMARY OF POSITION: 
The EAP is a confidential, free workplace program intended to assist organizations in addressing productivity concerns while assisting employees to identify and resolve personal issues impacting work performance. The EAP offers a wide variety of programs and support for employees and family members such as: depression, anxiety, loss, trauma, addictions, family concerns and workplace issues in addition to non-clinical issues (childcare and eldercare, financial and legal concerns.)
Due to the confidential nature of EAP, interns receive formal HIPAA training program, and will be expected to maintain confidentiality regarding client information at all times.
Under the general direction and support of the EAP Program Manager the intern will be exposed to the core components of the EAP and will work on two projects to enhance the health and wellbeing of the employees and family members with whom EAP supports.
Responsibilities:
MAJOR RESPONSIBILITIES:
Project 1: Emergency Assistance Fund (EAF)/ Emergency Assistance Support for Employees (EASE) Program
The EAP processes a high volume of applications with personal financial and confidential information of employees applying for the financial assistance grant.
The intern will be responsible for evaluating the programs and making recommendations for efficiencies.  The intern will be responsible for maintaining the database and contacting employees to gather additional information to their application. In addition, the intern will be responsible to call employees who have been awarded funds.
Project 2: Childcare Information and Referral.
One of the many important decisions parents make is choosing the right child care for their family.  The EAP offers families personalized child care information and referral services.
The intern will be responsible for managing the EAP Childcare Information and Referral component. This will include: communication with clients making the request throughout the process, maintaining the data base and evaluating the program for efficiency.
Qualifications:
REQUIRED QUALIFICATIONS:
Candidates pursuing bachelor's degree or recent graduates

Related experience preferred

Attention to detail with the ability to collect and record information from a wide variety of sources 

Must be reliable and able to set consistent work hours
PREFERRED QUALIFICATIONS: 
Bachelor's degree candidate with interest in business, human resources or social work
Ability to work both independently and within a team

Skilled in Microsoft Office: Word, PowerPoint, Excel and Publisher

Maintain highly confidential information regarding personal health information

Effective communicator (written and oral)
Check Out Our Advancing Careers
HR Blog
Each year UMass Chan Medical School comes together to demonstrate care and compassion. Learn more about the UMass Chan Cares campaign.
---
UMass Chan and Partners launch New England Nursing Clinical Faculty and Preceptor Academy Goal of new initiative is to 'build capacity' for nurse preceptors to address nursing shortage. Learn more about the initiative.
---
Named to Forbes' list of Best Employers
in Massachusetts.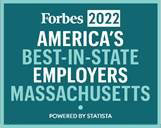 Named a U.S. News & World Report
"2022 BEST MEDICAL GRAD SCHOOL"
for Primary Care and Research