Explore the Possibilities
and Advance with Us.
SEARCH CAREER OPPORTUNITIES
Job Number: 2020-35629 - 09/28/2020
Department: MassBiological Labs - MAB-South Coast - W416890
Location: Fall River, MA
POSITION SUMMARY:  The Research Scientist II, Process Development - Downstream leads downstream process development projects dealing with purification of monoclonal antibodies, viral vectors and other biologics. They provides scientific and technical guidance to process development staff, ensures...
Job Number: 2020-35947 - 10/30/2020
Department: MassBiological Labs - MassBiologics of UMMS - W416800
Location: Mattapan, MA
SUMMARY OF POSITION: The Senior Director of Quality Control is responsible for directing the activities of QC operations at MassBiologics. The Senior Director directs the activities of all functional areas within QC. This includes the supervision and mentoring of staff, capital budgeting and reso...
Featured Hiring Areas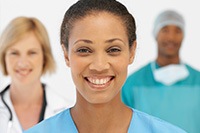 Healthcare
Check Out Our Advancing Careers
HR Daily Blog
UMass Medical School Core Competencies demonstrating the capabilities that are central across all UMMS positions that collectively contribute to UMMS success.
---
Named a U.S. News & World Report
"2019 BEST MEDICAL GRAD SCHOOL"
for Primary Care and Research