Explore the Possibilities
and Advance with Us.
SEARCH CAREER OPPORTUNITIES
Administrative Assistant I - Hybrid/Worcester, MA
Job Number
: 2023-43518
Category:
Administrative Support
Location
: Worcester, MA
Shift:
Day
Exempt/Non-Exempt:
Non Exempt
Business Unit:
ForHealth Consulting
Department:
ForHealth Consulting - Administration & Info Mgmt - W416930
Job Type:
Full-Time
Salary Grade:
15
Union Code:
Non Union Position-W25-Non Unit Classified
Num. Openings
: 1
Post Date
: July 5, 2023
POSITION SUMMARY: 
Under the general supervision of the Manager/Department Head or designee, the Administrative Assistant I performs diversified and complex administrative duties.     
ESSENTIAL FUNCTIONS:
Prepare and/or update correspondence, memoranda, agendas, handouts, website updates, and reports, etc.
Type, edit, and proofread material
Respond to routine questions and answer routine correspondence
Greet visitors; ascertains their need and provide information
Maintain calendar(s)
Perform data entry and generate reports
Audit data entry
Arrange travel logistics and coordinate schedules. Completes travel advance and authorization forms.
Maintain travel records
Schedule or arrange for conferences, meetings, interviews, appointments, retreats, events, or similar activities
Submit voucher forms with appropriate receipts and information for reimbursement
Process and track documents such as invoices, payments and requisitions. Follow up on payments.  Reallocate purchases when necessary
Answer phones and screen calls. Take messages and relay information within scope of authority
Review, sort, distribute, and file a variety of material. Identify priority items and route accordingly
Order and maintain office and other department supplies
Open, review, distribute incoming mail. Identify priority mail and route accordingly Answer e-mails and respond to routine correspondence
Perform other duties as required.
REQUIRED QUALIFICATIONS:
HS Diploma or equivalent 
3-5 years of related experience
Proficient in Microsoft Office products and software
Possess the organizational, verbal, written and interpersonal skills necessary to interact effectively with all levels of personnel
Ability to prioritize and problem solve.
Check Out Our Advancing Careers
HR Blog
Each year UMass Chan Medical School comes together to demonstrate care and compassion. Learn more about the UMass Chan Cares campaign.
---
UMass Chan and Partners launch New England Nursing Clinical Faculty and Preceptor Academy Goal of new initiative is to 'build capacity' for nurse preceptors to address nursing shortage. Learn more about the initiative.
---
Named to Forbes' list of Best Employers
in Massachusetts.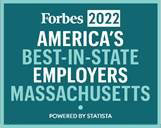 Named a U.S. News & World Report
"2022 BEST MEDICAL GRAD SCHOOL"
for Primary Care and Research