Explore the Possibilities
and Advance with Us.
SEARCH CAREER OPPORTUNITIES
Assoc Dir, Clinical Research Contracting & Compliance
Job Number
: 2023-42807
Category:
Administrative Professional
Location
: Worcester, MA
Shift:
Day
Exempt/Non-Exempt:
Exempt
Business Unit:
UMass Chan Medical School
Department:
School - CCTS-Clinical Research Ops - W826020
Job Type:
Full-Time
Salary Grade:
47
Union Code:
Non Union Position -W60- Non Unit Professional
Num. Openings
: 1
Post Date
: July 27, 2023
POSITION SUMMARY:
Under the general direction of the Director, Clinical Research Operations or designee, the Associate Director, Clinical Research Compliance will provide day-to-day oversight and guidance of  UMass Chan Medical School.  CCTS clinical research compliance program, including but not limited to regulatory and accreditation oversight and the review, negotiation and conclusion of complex externally funded clinical trial and other agreements.
** This is a hybrid work model with the understanding that the Associate Director, Clinical Research Compliance will be available and onsite as required to support the department. **                                                 
ESSENTIAL FUNCTIONS:
Responsible for the drafting, negotiating and managing of a wide variety of clinical research contracts in a timely manner, including but not limited to confidentiality, consulting, data use and clinical research agreements
Oversee OCR contracting/compliance staff on the use of contract templates and identifying legal issues
Assist in identifying, implementing and maintaining contract management tools and other technology related to the department
Collaborate with other internal contracting departments when triaging agreements/contracts to facilitate appropriate review
Responsible for managing and monitoring OCR clinical research compliance programs
Assist with the identification, interpretation, implementation and maintenance of relevant federal and state regulations and local policies
Investigate clinical research compliance concerns and develop recommendations for action
Lead central OCR support staff to ensure compliance with various UMMS regulatory policies and procedures
Represent OCR/CCTS in strategic planning initiatives
Oversee the development, review and revision of applicable curriculum, training materials, job aids, SOPs, and policies
Provide general advice, guidance and support to senior management and scientific teams
Manage staff, make hiring decisions, provide coaching, training & mentoring, manage performance and determine staffing needs
Responsible for CCTS/OCR metrics are captured in an accurate and timely manner
Perform other duties as assigned.
REQUIRED QUALIFICATIONS:
Master's Level Degree, or equivalent experience
5-10 years of experience drafting and negotiating contracts/agreements, and budgets related to biomedical/science industry.
2 or more years of management experience.
Expert knowledge and understanding of federal, state regulations and guidance related to clinical research.
Experience prioritizing multiple, ongoing initiatives.
Strong computer and software skills.                                                                                                                                                
PREFERRED QUALIFICATIONS:
Experience with developing and negotiating clinical trial budgets
Prior experience in an academic health center or hospital; OnCore clinical trial management experience  
 
 #LI-KR1                                              
Check Out Our Advancing Careers
HR Blog
Each year UMass Chan Medical School comes together to demonstrate care and compassion. Learn more about the UMass Chan Cares campaign.
---
UMass Chan and Partners launch New England Nursing Clinical Faculty and Preceptor Academy Goal of new initiative is to 'build capacity' for nurse preceptors to address nursing shortage. Learn more about the initiative.
---
Named to Forbes' list of Best Employers
in Massachusetts.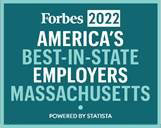 Named a U.S. News & World Report
"2022 BEST MEDICAL GRAD SCHOOL"
for Primary Care and Research