Explore the Possibilities
and Advance with Us.
SEARCH CAREER OPPORTUNITIES
Assistant Director, Facilities Maintenance
Job Number
: 2022-41920
Category:
Maintenance and Facilities
Location
: Worcester, MA
Shift:
Day
Exempt/Non-Exempt:
Exempt
Business Unit:
UMass Chan Medical School
Department:
School - Facilities Mgt-Maintenance - W842012
Job Type:
Full-Time
Salary Grade:
47
Num. Openings
: 1
Post Date
: April 28, 2023
GENERAL SUMMARY OF POSITION: 
Under the general direction of the Director of Facilities Maintenance or designee, the Assistant Director of Facilities Maintenance is responsible for the timely and cost-efficient management and repair of facilities, buildings and grounds. This position supervises maintenance staff and/or outside contractors in the performance of these tasks.
MAJOR RESPONSIBILITIES:
Direct the day-to-day management of staff in the maintenance, repair and operations of all buildings and grounds
Responsible for hiring, termination, performance evaluations, and related personnel functions
Review work tasks, plan resources, and ensure completion of assignments
Prepare daily schedule according to request, operating conditions, manpower, and availability of materials
Ascertain equipment reliability and performance. Recommend for replacement or repair
Mange and execute building repair and construction projects
Inspect facilities and grounds to ensure proper repairs and improvements
Ensure availability of supplies and components to meet workloads
Assist in development of departmental budget: responsible for monitoring expenses and staying within budget
Assist with developing building automation systems energy efficiencies
Develop, approve, and monitor contracted services with outside contractors and vendors
Authorize expenditure of funds and labor to resolve emergency situations
Enforce and maintain proper safety measures for employees and contractors
Develop, review, and enforce policies and procedures
Adhere to compliance regulations and accreditation standards
Perform other duties as required.
REQUIRED QUALIFICATIONS:
BS in Engineering or equivalent experience
8 years of experience in an operations/maintenance department the size and complexity of the institution, with 6 years in a managerial position
Proficient in computerized maintenance management and building automated systems
OSHA 10 certified, or the ability to obtain in 6 months
Certification in one of the following BOMA, CHCP, CPM, CSL, unrestricted, etc.
Experience with facility accreditation compliance such as The Joint Commission, NFPA, CDC, FDA, Uptime Institute or other similar institutions.
Ability to use computers and the software products typically used by the business unit
Ability to travel to off-site locations
Check Out Our Advancing Careers
HR Blog
Each year UMass Chan Medical School comes together to demonstrate care and compassion. Learn more about the UMass Chan Cares campaign.
---
UMass Chan and Partners launch New England Nursing Clinical Faculty and Preceptor Academy Goal of new initiative is to 'build capacity' for nurse preceptors to address nursing shortage. Learn more about the initiative.
---
Named to Forbes' list of Best Employers
in Massachusetts.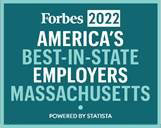 Named a U.S. News & World Report
"2022 BEST MEDICAL GRAD SCHOOL"
for Primary Care and Research