Explore the Possibilities
and Advance with Us.
SEARCH CAREER OPPORTUNITIES
Graduate Admissions Manager - Morningside Graduate School of Biomedical Sciences
Job Number
: 2022-41624
Category:
Administrative Professional
Location
: Worcester, MA
Shift:
Day
Exempt/Non-Exempt:
Exempt
Business Unit:
UMass Med School
Department:
School - Grad School Biomedical Science - W419000
Job Type:
Full-Time
Salary Grade:
43
Union Code:
Non Union Position -W60- Non Unit Professional
Num. Openings
: 1
Post Date
: Sept. 30, 2022
GENERAL SUMMARY OF POSITION: 
Under the direction of the Assistant Dean of Admissions, Recruiting and Enrollment Management for the Morningside Graduate School of Biomedical Sciences, the Graduate Admissions Manager participates in strategic enrollment management planning and admissions and recruiting efforts for highly selective doctoral, master's and post-baccalaureate programs. The Graduate Admissions Manager conducts outreach and builds relationships with applicants to recruit and yield high-quality students. This person leverages admissions technology, collaborates with faculty and campus partners, assists in planning and executing recruitment events and initiatives and represents The Graduate School at college fairs and professional conferences.
ESSENTIAL FUNCTIONS:
Manages the lifecycle for multiple graduate pathways, conducting outreach to inquiries, applicants and admitted students to enhance conversion at all stages
Uses the CRM, Slate, and centralization application service to maintain applicant records, track outreach and initiatives and handle events, communications and reporting
Executes efficient practices on and works with program directors and faculty in application review, interview processes and yield efforts
Assists in planning and carrying out virtual and in-person on and off campus events including information sessions, interview days and admitted student events
Participates in recruitment travel to attract qualified candidates and build relationships with external constituents
Works with the Assistant Dean to design and implement comprehensive strategic enrollment management plans
Develops and implements admissions communications in conjunction with marketing colleagues
Builds the student and alumni ambassador program
REQUIRED QUALIFICATIONS:
Bachelor's degree
4 years of related experience
Knowledge of recruitment strategy and tactic development
Demonstrated experience with diverse applicant populations
Excellent technical skills and experience with CRM (Slate)
High attention to detail, ability to manage multiple priorities and work collaboratively and independently
Strong written and oral communication skills, including presenting
Can work alongside faculty and administration across the institution to achieve goals
Ability to travel to recruitment events nationwide
PREFERRED QUALIFICATIONS:
Master's degree in higher education or a related discipline
Graduate professional, medical or healthcare admissions experience
SIS (PeopleSoft) and centralized application service (CAS) knowledge
Aptitude for managing situations with high level of tact and diplomacy
Demonstrated success in problem solving
Check Out Our Advancing Careers
HR Blog
Each year UMass Chan Medical School comes together to demonstrate care and compassion. Learn more about the UMass Chan Cares campaign.
---
UMass Chan and Partners launch New England Nursing Clinical Faculty and Preceptor Academy Goal of new initiative is to 'build capacity' for nurse preceptors to address nursing shortage. Learn more about the initiative.
---
Named to Forbes' list of Best Employers
in Massachusetts.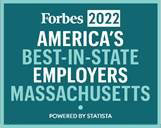 Named a U.S. News & World Report
"2022 BEST MEDICAL GRAD SCHOOL"
for Primary Care and Research