Explore the Possibilities
and Advance with Us.
SEARCH CAREER OPPORTUNITIES
Manager, Business Development Marketing & Communications - HYBRID
Job Number
: 2022-40174
Category:
Management
Location
: Worcester, MA
Shift:
Day
Exempt/Non-Exempt:
Exempt
Business Unit:
UMass Med School
Department:
School - Business Development & Innovation - W400014
Job Type:
Full-Time
Salary Grade:
46
Union Code:
Non Union Position -W60- Non Unit Professional
Num. Openings
: 1
Post Date
: Oct. 24, 2022
POSITION SUMMARY: 
BRIDGE Innovation & Business Development, at University of Massachusetts Chan Medical School is recruiting for a Manager, Marketing & Innovation Communications.
What do we do? The BRIDGE Innovation and Business Development (BIBD) team ideates and executes a comprehensive business strategy to commercialize UMass Chan's IP portfolio through the development of NewCos, alliances, licensing agreements and partnerships. BRIDGE team is accountable for structuring, negotiating, and implementing a variety of transactions with external entities, including investors, leading as well as new pharma/biotech companies, incubators and other research organizations.
Success at BIBD & UMass Chan: BIBB reported licensing revenue of approximately $146 million during FY2018 and ranked fourth among all U.S. institutions and third among universities in terms of licensing revenue. BIBD and UMass Chan researchers have also co-founded multiple successful companies – Alnylam, Atalanta Therapeutics, ApicBio, Voyager Therapeutics, GenerationBio, Acworth & Bacainn to name a few.
UMass Chan is a research powerhouse: UMass Chan is a vibrant research enterprise that spends >$250M per year in research activities and consistently produces noteworthy advances in clinical and basic research. In 2006, the Nobel Prize in Physiology or Medicine was awarded to UMMS professor Craig C. Mello, PhD for discoveries related to RNA interference (RNAi). UMMS researchers have made pivotal advances in HIV, cancer, diabetes, infectious disease, and in understanding the molecular basis of disease. Umass Chan Programs and centers include the RNA Therapeutics Institute, the Gene Therapy Center, Program in Gene Function and Expression, Systems Biology and Neurotherapeutics.
ESSENTIAL FUNCTIONS:
The Manager of Marketing & Innovation Communications is responsible for leveraging all tools/strategies for communicating our groundbreaking innovation and external partnership story to the world in a consistent and compelling way. They will generate excitement for our pipeline and scientific innovations. This positionis also responsible for developing and implementing marketing and event strategies based on UMass Chan and BIBD's strategic objectives.
Marketing & Communications
Be the point person for all internal and external marketing and communications including press releases and website announcements on partnerships entered into by BIBD and to highlight scientific findings by our researchers, coordinating with UMass Chan Communications team as and when needed
Lead BIBD's marketing initiatives as they relate to website maintenance, PR, and social media efforts, as well as the development and maintenance of subscriber mailings.
Act as a key owner and contributor to BIBD website content to keep it continually refreshed in coordination with research departments and BIBD functions
Work with New Ventures team members to develop, maintain, and update from time to time a Salesforce database of presentations, pitch decks, and marketing collateral for BIBD's licensing and partnering objectives.
Closely track and report on marketing and business development metrics and other key performance indicators.
Assess the success of a strategic marketing plan on an on-going basis
Outreach & Events
Network externally, proactively build a roster of future internal/external outreach events and successfully organize them at Worcester campus and Cambridge site to increase faculty/researcher engagement with BIBD and external partners/investors on a continuing basis.
Lead strategy & logistics for business development events, including seminars, lunch-and-learns, conferences, pharma days, and other business development/networking events.
Help manage marketing and events budget.
Create and disseminate post-event reporting for BIBD team understanding of outcomes.
Organize and manage virtual events.
REQUIRED QUALIFICATIONS:
A Bachelor degree in communications, marketing, business, and/or scientific fields (e.g. biology, chemistry, pharmacology) with 3 plus years of relevant work experience. MBA strongly preferred.
Technical knowledge of digital marketing and web tools, including Customer Relationship Management platforms. 
Strong organizational and communication skills
Experience hosting both in person and virtual events, including advanced features of web conferencing tools (zoom, Microsoft teams)
Experience in business development, early-stage investment, or top-tier healthcare strategy consulting will be strongly preferred
Experience in academic or industry drug discovery preferred
Ability to interact and communicate effectively with senior executive teams.
History of building internal/external relationships, demonstrating cultural sensitivity and awareness.
Ability to think critically, creatively and to anticipate and solve problems.
Advanced level of proactivity and resourcefulness to ideate new opportunities and creativity towards problem solving
Ability to navigate tactfully and be successful in a fast-paced, highly-matrixed work environment.
PREFERRED QUALIFICATIONS:
#LI-BG1
Check Out Our Advancing Careers
HR Blog
Each year UMass Chan Medical School comes together to demonstrate care and compassion. Learn more about the UMass Chan Cares campaign.
---
UMass Chan and Partners launch New England Nursing Clinical Faculty and Preceptor Academy Goal of new initiative is to 'build capacity' for nurse preceptors to address nursing shortage. Learn more about the initiative.
---
Named to Forbes' list of Best Employers
in Massachusetts.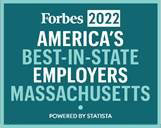 Named a U.S. News & World Report
"2022 BEST MEDICAL GRAD SCHOOL"
for Primary Care and Research