Explore the Possibilities
and Advance with Us.
SEARCH CAREER OPPORTUNITIES
Administrative Coordinator II
Job Number
: 2022-40049
Category:
Administrative Professional
Location
: Worcester, MA
Shift:
Day
Exempt/Non-Exempt:
Exempt
Business Unit:
UMass Chan Medical School
Department:
School - Infectious Disease - W710060
Job Type:
Full-Time
Salary Grade:
41
Union Code:
Non Union Position -W60- Non Unit Professional
Num. Openings
: 1
Post Date
: June 2, 2023
GENERAL SUMMARY OF POSITION: 
Under the direction of the Associate Vice Chancellor/Director or designee, the Administrative Coordinator performs complex and varied duties associated with the coordination of departmental administrative functions.
MAJOR RESPONSIBILITIES:
Participate in the planning and organization of all office functions; including budgeting, policies, procedures, and procurement
Compile budget information, support department accounting, and assist with all fiscal projects
Monitor the disbursement of funds to determine appropriateness of expenditures and compliance within budget
Coordinate travel
Perform complex and varied executive/administrative functions which require a high degree of independent action
Design and produce graphics using a variety of software applications
Train staff in both basic and enhanced use of software applications
Oversee, train, and monitor clerical staff
Maintain confidentiality and safeguard department records regarding employee job descriptions, performance appraisals, and other sensitive information
Set priorities and procedures for accomplishing tasks, assign and coordinate support staff activities, and manage the work flow of the department
Respond to emergencies, independently prioritize activities in the absence of the department heads, and effectively coordinate other resources when necessary
Act as a liaison and respond to the requests of constituent groups, senior leadership, and employees within the organization
Performs other duties as required.
REQUIRED QUALIFICATIONS:
Bachelor of Science degree in a related field, or equivalent experience
1-3 years of experience in executive/administrative coordination, or related experience
Excellent word processing and spreadsheet skills
Strong grammar, spelling, and oral and written communication skills required
Demonstrated the ability to organize and manage a complex office environment with minimal supervision
Demonstrated initiative and independent judgment in organizing and completing projects.
Check Out Our Advancing Careers
HR Blog
Each year UMass Chan Medical School comes together to demonstrate care and compassion. Learn more about the UMass Chan Cares campaign.
---
UMass Chan and Partners launch New England Nursing Clinical Faculty and Preceptor Academy Goal of new initiative is to 'build capacity' for nurse preceptors to address nursing shortage. Learn more about the initiative.
---
Named to Forbes' list of Best Employers
in Massachusetts.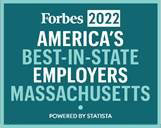 Named a U.S. News & World Report
"2022 BEST MEDICAL GRAD SCHOOL"
for Primary Care and Research