Explore the Possibilities
and Advance with Us.
SEARCH CAREER OPPORTUNITIES
Sr Scientific Writer - OHE
Job Number
: 2022-39762
Category:
Other
Location
: Worcester, MA
Shift:
Day
Exempt/Non-Exempt:
Exempt
Business Unit:
UMass Chan Medical School
Department:
School - Health Equity & Improvement - W400019
Job Type:
Full-Time
Salary Grade:
46
Union Code:
Non Union Position -W60- Non Unit Professional
Num. Openings
: 1
Post Date
: Feb. 13, 2022
GENERAL SUMMARY OF POSITION: 
The UMass Chan Office of Health Equity (OHE) is working to increase hiring of faculty from diverse backgrounds and has initiated a new faculty development program (iCAP) for new junior tenure-track faculty members. The position of Senior Scientific Writer will work within iCAP to support junior faculty in developing visual and written communications, such as grant and fellowship proposals, publications, presentations, and online/social media, for scientific and lay audiences, under the general direction of the Vice Provost (VP) for OHE, the iCAP co-leaders, or designee. The applicant must have a proven ability to work both independently and collaboratively and manage multiple projects simultaneously. This position will also be involved in mentoring iCAP scholars in their scientific writing, visualization, and presentation skills.  
MAJOR RESPONSIBILITIES:
Edit a variety of scientific materials, such as for peer-reviewed manuscripts, online publishing, and presentations
Collaborate with faculty to plan and prepare small and large grant and fellowship proposals, including private, state and federal (NIH, DoD, NSF, etc.) opportunities
Communicate openly with faculty, staff, postdoctoral associates and students
Promote and enhance diversity, equity, and inclusion
Prepare figures, illustrations, and animations for scientific manuscripts, grants, online content, presentations, and other communication purposes
Mentor scientists, lead workshops, and identify and develop training materials to support development in scientific writing, visualization, and presentation skills
Perform other job duties as required
REQUIRED QUALIFICATIONS:
Master's degree in a related scientific field, or in communications with experience in communication for scientific audiences
5 years of related scientific communication/editorial experience
Experience with grant applications and scientific publications
Experience with development of figures and scientific visuals
Exceptional organization, reporting, analytical, and interpersonal skills
Sharp editing skills that are detail oriented, with accuracy in writing, spelling, grammar, and composition
Exceptional writing skills that include being clear, style-appropriate, and other skills and conventions of print and digital media
Exceptional teaching and mentoring skills
Experience using computer-based tools (Microsoft Office, Adobe applications, webpage design tools, etc.)
Preferred Qualifications: 
Ph.D. in a scientific or health care area is preferred.
Check Out Our Advancing Careers
HR Blog
Each year UMass Chan Medical School comes together to demonstrate care and compassion. Learn more about the UMass Chan Cares campaign.
---
UMass Chan and Partners launch New England Nursing Clinical Faculty and Preceptor Academy Goal of new initiative is to 'build capacity' for nurse preceptors to address nursing shortage. Learn more about the initiative.
---
Named to Forbes' list of Best Employers
in Massachusetts.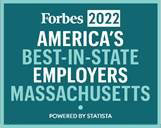 Named a U.S. News & World Report
"2022 BEST MEDICAL GRAD SCHOOL"
for Primary Care and Research