Explore the Possibilities
and Advance with Us.
SEARCH CAREER OPPORTUNITIES
Research Associate I
Job Number
: 2021-38980
Category:
Research
Location
: Worcester, MA
Shift:
Day
Exempt/Non-Exempt:
Exempt
Business Unit:
UMass Chan Medical School
Department:
School - Neurology - W832500
Job Type:
Full-Time
Salary Grade:
42
Num. Openings
: 1
Post Date
: Aug. 3, 2022
GENERAL SUMMARY OF POSITION:  
Under the direction of the Principal Investigator or designee, the Research Associate I performs a variety of complex research experiments.
MAJOR RESPONSIBILITIES:
Perform complex laboratory experiments
Conduct in-depth analysis of research experiments
Interpret data, form conclusions, and decide on and plan the next experiments to be done with a high degree of independence
Write standard operating procedures, schedule work, analyze data, maintain accurate records, and write reports
Compile and analyze data. Perform computations using image analysis software, spreadsheets, graphing, and curve fitting software
May modify protocols and be responsible for a single, independent research project
May assist with budget and/or operational aspects of grant and contract proposals
Assist in writing the text of scientific publications and grants.  Review literature
Train new laboratory personnel, students, and collaborators
Comply with all safety and infection control standards
Perform other duties as required.
REQUIRED QUALIFICATIONS:  
Bachelor's degree in the Biological Sciences, or equivalent experience
3 years of relevant research experience
Knowledge of Microsoft Office products
Strong ability to analyze complex visual data in a quantitative and objective manner
Judgment and action skills required to solve commonly encountered problems
SUPERVISION RECEIVED:
Under the direction of the Principal Investigator, or designee
SUPERVISION EXERCISED: 
May functionally supervise aides, technicians, and associates
ENVIRONMENTAL WORKING CONDITIONS:
Wet chemistry laboratory, and may require appropriate contact with biohazards, radionuclides, toxins, animals, and human specimens.
Check Out Our Advancing Careers
HR Blog
Each year UMass Chan Medical School comes together to demonstrate care and compassion. Learn more about the UMass Chan Cares campaign.
---
UMass Chan and Partners launch New England Nursing Clinical Faculty and Preceptor Academy Goal of new initiative is to 'build capacity' for nurse preceptors to address nursing shortage. Learn more about the initiative.
---
Named to Forbes' list of Best Employers
in Massachusetts.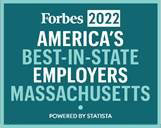 Named a U.S. News & World Report
"2022 BEST MEDICAL GRAD SCHOOL"
for Primary Care and Research