Explore the Possibilities
and Advance with Us.
SEARCH CAREER OPPORTUNITIES
Program Director I
Job Number
: 2019-34360
Category:
Administrative Professional
Location
: Worcester, MA
Shift:
Day
Exempt/Non-Exempt:
Exempt
Business Unit:
UMass Med School
Department:
School - Family Med & Community Health - W824700
Job Type:
Full-Time
Salary Grade:
45
Num. Openings
: 1
Post Date
: July 28, 2020
GENERAL SUMMARY OF POSITION: 
Under the general direction of the Principal Investigator or designee, the Program Director is responsible for managing the day to day operations of NIH or other externally-funded, large scale projects. The program director will collaborate with investigators, consultants, project directors, and contract officers at the university, commonwealth, and national levels.
MAJOR RESPONSIBILITIES:
Direct and coordinate all phases and operational tasks of assigned research projects, e.g. recruitment/screening/follow-up activities; intervention design and implementation activities; and data collection and management activities
Monitor grant expenditures, including subcontractors work, collaborate and negotiate with subcontractors in the coordination of off-site operations
Participate in the conceptual design of new studies
Responsible for the management of difficult participant cases and adherence to protocol issues  
Assist in the development of annual budgets and technical reports in collaboration with the Administrator 
Develop and supervise collaboration with participating research sites
Plan, conduct, and record meetings of steering committees, data analysis, and other appropriate working groups
Design and assist in the production of self-instructional and multi-media programs that promote research goals
Write the quarterly progress reports and annual progress reports for submission to the external funding agency
Participate in qualitative and quantitative data analysis
Coordinate schedules of subcontractors and professional consultants to meet project plans
Recruit, select, supervise and evaluate activities of project employees and field staff
Assist with orientation and supervision of graduate interns (e.g. public health or medical students) and research assistants
Participate in new funding proposal development.
Participate in the writing and production of manuscripts.
Design and conduct formative and pilot studies, e.g. focus group session with study participants.
Provide direct backup for the Principal Investigator and serve as the P.I.'s designate as appropriate.
Perform other job duties as required.
REQUIRED QUALIFICATIONS:
Bachelors Degree in Psychology, Public Health, Health Education, or equivalent experience
5-7 years experience developing, implementing and evaluating health education/health promotion activities, or related experience
3 years experience in supervision of staff, project management of large scale research projects, and developing budgets
Strong theoretical and analytic skills
Demonstrated experience in problem solving and developing collaboration between investigators and institutions
Demonstrated experience in data management, computer use, and data analysis
Communication skills, both oral and written necessary to interact with funding agencies, other research sites, other study personnel, and Medical Center staff
Ability to travel  to both local and national off- site locations
SUPERVISION RECEIVED:
Under the general direction of the Principal Investigator or designee
SUPERVISION EXERCISED:
Manage project employees and field staff
ENVIRONMENTAL WORKING CONDITIONS:
Usual Office Environment
#LI-BG1
Check Out Our Advancing Careers
HR Blog
Each year UMass Chan Medical School comes together to demonstrate care and compassion. Learn more about the UMass Chan Cares campaign.
---
UMass Chan and Partners launch New England Nursing Clinical Faculty and Preceptor Academy Goal of new initiative is to 'build capacity' for nurse preceptors to address nursing shortage. Learn more about the initiative.
---
Named to Forbes' list of Best Employers
in Massachusetts.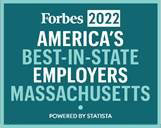 Named a U.S. News & World Report
"2022 BEST MEDICAL GRAD SCHOOL"
for Primary Care and Research