Explore the Possibilities
and Advance with Us.
SEARCH CAREER OPPORTUNITIES
Clinical Research Assistant
Job Number
: 2019-34340
Category:
Research
Location
: Worcester, MA
Shift:
Day
Exempt/Non-Exempt:
Non Exempt
Business Unit:
UMass Chan Medical School
Department:
School - Psychiatry - W833000
Job Type:
Full-Time
Salary Grade:
15
Union Code:
Union Position-W28-SHARE
Num. Openings
: 1
Post Date
: April 13, 2020
GENERAL SUMMARY OF POSITION: 
Under the supervision of the Principal Investigator or designee, the Clinical Research Assistant is responsible for performing delegated tasks and procedures involving human subjects in support of  clinical research protocols. 
MAJOR RESPONSIBILITIES:
Assist PI in development of protocol-specific tools to aid in study documentation
Assess eligibility of research subjects in accordance with the approved protocol and all applicable regulations including HIPAA
Obtain patient consent and Human Subject Committee approvals for minimal-risk studies as delegated by IRB-approved protocol
Collect, record, evaluate, update, and store/transport pertinent data and samples in relation to protocol
Track study enrollment and completion of milestones
Summarize research findings and prepare presentations
Perform literature searches
Schedule patient tests and/or interviews
Conduct patient telephone follow up
Stock, inventory, store, and order samples/supplies as needed to maintain appropriate operations
Review medical records and medical record abstractions for consistency and completeness
Comply with established policies, health and safety regulations and requirements, procedures, and department objectives
Maintain patient and study subject confidentiality
Perform other duties as required.
REQUIRED QUALIFICATIONS:
Bachelor's degree in a scientific or health care field, or related experience
Experience in using computer-based tools (Word, Excel, Access, Outlook, PowerPoint, etc.)
Oral and written communication skills
Excellent organizational and interpersonal skills required.
Check Out Our Advancing Careers
HR Blog
Each year UMass Chan Medical School comes together to demonstrate care and compassion. Learn more about the UMass Chan Cares campaign.
---
UMass Chan and Partners launch New England Nursing Clinical Faculty and Preceptor Academy Goal of new initiative is to 'build capacity' for nurse preceptors to address nursing shortage. Learn more about the initiative.
---
Named to Forbes' list of Best Employers
in Massachusetts.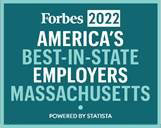 Named a U.S. News & World Report
"2022 BEST MEDICAL GRAD SCHOOL"
for Primary Care and Research