Explore the Possibilities
and Advance with Us.
SEARCH CAREER OPPORTUNITIES
Designer/CAD Specialist I
Job Number
: 2019-33744
Category:
Maintenance and Facilities
Location
: Worcester, MA
Shift:
Day
Exempt/Non-Exempt:
Exempt
Business Unit:
UMass Chan Medical School
Department:
School - Facility Plan, Eng & Const. - W842030
Job Type:
Full-Time
Salary Grade:
41
Union Code:
Non Union Position -W60- Non Unit Professional
Num. Openings
: 1
Post Date
: Sept. 14, 2019
GENERAL SUMMARY OF POSITION:
Under the direction of the Associate Director or designee, the Designer/ Computer Aided Design (CAD) Specialist is responsible for maintaining the CAD system for the main Worcester campus and surrounding sites.  The function of this position will include responsibility for space data collection and entry, CAD document editing and maintenance, and general support of the space planning department.
MAJOR RESPONSIBILITIES:
Maintain accurate CAD drawings and databases representing space, floor plans, and occupancy information using CAFM software and the most recent release of AutoCAD Architectural Desktop
Maintain existing CAD as Builts, libraries, and ensures they satisfy in house CAD standard guidelines
Maintain and update CAD drawings to select space changes/renovations/new constructions and to perform survey updates to the Space Database
Support planning functions with space and occupancy information by providing graphical and data reports
Participate in project meetings related to data analysis and management
Ensure accuracy of reports by data review and resolving discrepancies internally for assigned reports
Provide interpretation of data to senior management
Schedule, plan, coordinate, and review project activities related to data
Provide end-user support and training in CAD programs
Perform other duties as required.
REQUIRED QUALIFICATIONS:
Bachelor's degree in Architecture or planning, or equivalent experience
1 year of experience or comparable formal internship experience in CAD and database system operation/document generation, or related experience
Fluent with the most recent release of AutoCAD and the Microsoft Office Professional Suite of applications
Technical knowledge of buildings and building systems
Technical knowledge of building codes, life safety codes, and standard planning principles
Possess the ability to handle multiple projects, prioritize and understand the scope of work
Knowledge of SketchUp, Adobe Acrobat/Photoshop, or CAFM software a plus
Possess good technical writing, communication, presentation, and interpersonal skills
Ability to travel to off-site locations.
Check Out Our Advancing Careers
HR Blog
Each year UMass Chan Medical School comes together to demonstrate care and compassion. Learn more about the UMass Chan Cares campaign.
---
UMass Chan and Partners launch New England Nursing Clinical Faculty and Preceptor Academy Goal of new initiative is to 'build capacity' for nurse preceptors to address nursing shortage. Learn more about the initiative.
---
Named to Forbes' list of Best Employers
in Massachusetts.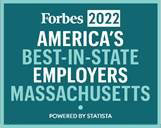 Named a U.S. News & World Report
"2022 BEST MEDICAL GRAD SCHOOL"
for Primary Care and Research