Explore the Possibilities
and Advance with Us.
SEARCH CAREER OPPORTUNITIES
Diversity and Inclusion Intern - EPSIP
Job Number
: 2017-28623
Category:
Interns
Location
: Worcester, MA
Shift:
Day
Exempt/Non-Exempt:
Non Exempt
Business Unit:
SCHOOL
Department:
School - Diversity & Inclusion - W400400
Job Type:
Intern (Full Time)
Salary Grade:
..
Union Code:
Non Union Position-W00-Non Benefited
Num. Openings
: 1
Post Date
: March 1, 2017
Overview:
NOTE:
Complete the online application that includes uploading a resume and include a short essay in the "resume" field (the resume and essay should be uploaded as one document). Please respond to the essay question below:
Please write a short essay demonstrating your diversity competencies through life experiences and state why you would like to enroll in the program

(Please include examples from personal experience, observation, research, and or scholarship. The essay should be succinct and be your original work. It should also reflect an excellent command of English grammar, style and syntax. Maximum length 200 words.)
GENERAL SUMMARY OF POSITION: 
The Diversity & Inclusion Office (DIO) is the principle vehicle to guide the implementation of our diversity and inclusion strategies and programs.  The DIO coordinates diversity programming and provides oversight of compliance for Affirmative Action/EEO and ADA policies. We mediate and resolve conflicts related to uncivil behavior, harassment and discrimination.  
Responsibilities:
MAJOR RESPONSIBILITIES:
The Program Assistant Intern will also assist in updating the Diversity Tool Kit.  The Diversity Tool Kit is a designed as a resource for improving interpersonal relations, increasing understanding, and furthering world class service for our diverse patient population. By heightening awareness, enhancing communication and developing better cultural competence we keep patients first.
The Program Assistant Intern will assist in assessing data from the Diversity Engagement Survey (DES). The DES is a 22-item anonymous survey that assesses the inclusiveness of our academic learning environment and defines our areas of strengths and areas of improvement.

The Program Assistant Intern will also assist in posting and updating the Diversity Blog and social media accounts. These posts will support our diversity employee resource groups (ERG). When possible, the intern will attend and participate in our diversity ERGs. The intern will have an opportunity to learn about ERGs as well as communication strategies and mechanics of diversity programming.
Qualifications:
REQUIRED QUALIFICATIONS:
Candidates pursuing bachelor's degree or recent graduates

Related experience preferred

Must be reliable and able to set consistent work hours

Ability to use standard office tools and software (MS-Office)
PREFERRED QUALIFICATIONS: 
College Junior or Senior majoring in Management, Human Resources, Social Sciences or related field
Research and Analytical skills a must

Must be highly organized and detail oriented

Ability to manage multiple projects

Clear and grammatically correct written communication skills

Ability to interact effectively with people of different backgrounds

Proficient in Microsoft Office Suite (Minimum Word and Excel)

Proficient in use of social media accounts

Demonstrated good presentation skills or interest in learning presentation skills

Completion of a Statistics or Data Analysis course

Background in research: academic journals and blogs

Proficient in management of social media accounts (Twitter and Facebook)
Check Out Our Advancing Careers
HR Blog
Each year UMass Chan Medical School comes together to demonstrate care and compassion. Learn more about the UMass Chan Cares campaign.
---
UMass Chan and Partners launch New England Nursing Clinical Faculty and Preceptor Academy Goal of new initiative is to 'build capacity' for nurse preceptors to address nursing shortage. Learn more about the initiative.
---
Named to Forbes' list of Best Employers
in Massachusetts.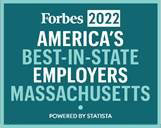 Named a U.S. News & World Report
"2022 BEST MEDICAL GRAD SCHOOL"
for Primary Care and Research