Explore the Possibilities
and Advance with Us.
SEARCH CAREER OPPORTUNITIES
Human Resources Intern - EPSIP
Job Number
: 2017-28625
Category:
Interns
Location
: Shrewsbury, MA
Shift:
Day
Exempt/Non-Exempt:
Non Exempt
Business Unit:
SCHOOL
Department:
School - HR-Administration - W860000
Job Type:
Intern (Full Time)
Salary Grade:
..
Union Code:
Non Union Position-W00-Non Benefited
Num. Openings
: 1
Post Date
: March 1, 2017
Overview:
NOTE:
Complete the online application that includes uploading a resume and include a short essay in the "resume" field (the resume and essay should be uploaded as one document). Please respond to the essay question below:
Please write a short essay demonstrating your diversity competencies through life experiences and state why you would like to enroll in the program

(Please include examples from personal experience, observation, research, and or scholarship. The essay should be succinct and be your original work. It should also reflect an excellent command of English grammar, style and syntax. Maximum length 200 words.)
GENERAL SUMMARY OF POSITION: 
The Talent Acquisition groups would like to host an emerging professional's intern this summer to learn the recruitment function and specifically support our Temprite Services business and temporary hiring needs across our customer base.  They will also participate and complete special projects related to developing candidate pipelines for Call Center Staff, Administrative Assistants, Financial Assistants and other demand positions.
We look forward to training, developing and mentoring an intern during this program and hopefully they will strongly consider human resources as a future career.
Responsibilities:
MAJOR RESPONSIBILITIES:
The Talent Acquisition Department / Temprite Services will provide recruitment support and services to UMASS Medical, UMASS Memorial and United Health Solutions.
This intern would be trained and mentored in all functions within the Temprite business.  This individual will source, phone screen, administer computer tests, schedule interviews and assist with payroll administration.  The intern will develop specific sourcing, recruiting, administrative and computer skills during this internship.  The intern will develop strong competencies using recruitment tools such as Monster.com, Indeed.Com, ICIMS and other relevant recruitment resources.
Qualifications:
REQUIRED QUALIFICATIONS:
Candidates pursuing bachelor's degree or recent graduates 

Related experience preferred
Basic analytical and communication skills

Attention to detail with the ability to collect and record information from a wide variety of sources

Must be reliable and able to set consistent work hours

Advanced technical skills in web design, desktop publishing and MS Office
PREFERRED QUALIFICATIONS:  
Perform a variety of administrative work involving use of independent judgment, accuracy, speed, and confidentiality
Maintain a professional demeanor at all times

Ability to work in a team and meet performance deadlines in a dynamic environment

Excellent oral and written communication skills

Strong interpersonal skills required to interact with all organizational levels; demonstrated ability to work appropriately with confidential information

Demonstrates the ability to utilizes independent judgment, assess priorities, and operate in a flexible manner in order to meet the dynamic needs of the department and customers

Microsoft Office Suite (Outlook, Word, Excel and PowerPoint), SharePoint

Attention to detail

Organizational and problem-solving skills
Environmental Working Conditions:
No unusual working conditions
Must be able to perform all essential functions of this position

Frequent interaction with department's management staff and clinical departmental leaders
Check Out Our Advancing Careers
HR Blog
Each year UMass Chan Medical School comes together to demonstrate care and compassion. Learn more about the UMass Chan Cares campaign.
---
UMass Chan and Partners launch New England Nursing Clinical Faculty and Preceptor Academy Goal of new initiative is to 'build capacity' for nurse preceptors to address nursing shortage. Learn more about the initiative.
---
Named to Forbes' list of Best Employers
in Massachusetts.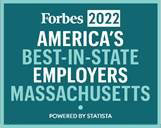 Named a U.S. News & World Report
"2022 BEST MEDICAL GRAD SCHOOL"
for Primary Care and Research