Explore the Possibilities
and Advance with Us.
SEARCH CAREER OPPORTUNITIES
IT Engineering Community Engagement Intern - EPSIP
Job Number
: 2017-28630
Category:
Interns
Location
: Shrewsbury, MA
Shift:
Day
Exempt/Non-Exempt:
Non Exempt
Business Unit:
SCHOOL
Department:
School - Information Technology - W875000
Job Type:
Intern (Full Time)
Salary Grade:
..
Union Code:
Non Union Position-W00-Non Benefited
Num. Openings
: 1
Post Date
: March 1, 2017
Overview:
NOTE:
Complete the online application that includes uploading a resume and include a short essay in the "resume" field (the resume and essay should be uploaded as one document). Please respond to the essay question below:
Please write a short essay demonstrating your diversity competencies through life experiences and state why you would like to enroll in the program

(Please include examples from personal experience, observation, research, and or scholarship. The essay should be succinct and be your original work. It should also reflect an excellent command of English grammar, style and syntax. Maximum length 200 words.)
GENERAL SUMMARY OF POSITION: 
Under the direction of the Director of Business Systems & Product Management, The Community Engagement Intern is responsible to engage all internal and external UMMS communities through Digital platforms such as twitter, Facebook, skype and blogs.
Responsibilities:
MAJOR RESPONSIBILITIES:
Develop plans for reaching different UMASS Communities through digital media
Implement plans for reaching different UMASS Communities through digital media

Plans will be focused on promoting and marketing
New IT applications and services

Assist other UMASS departments promote their services
Develop a mechanism to measure the success of the outreach plans

Perform other duties as required.
Qualifications:
REQUIRED QUALIFICATIONS:
Candidates pursuing bachelor's degree or recent graduates in finance, administration or business

Related experience preferred

Basic analytical and communication skills

Attention to detail with the ability to collect and record information from a wide variety of sources

Must be reliable and able to set consistent work hours

Ability to use standard office tools and software (MS-Office)
PREFERRED QUALIFICATIONS:  
An in-depth knowledge and understanding of Digital marketing and techniques
An in-depth knowledge of Digital Marketing platforms – twitter, Facebook, skype and blogging

Proven interest in digital marketing – past experience with blogging and tweeting

Excellent interpersonal and communication skills

Interests in Health Sciences

Interests in IT
Check Out Our Advancing Careers
HR Blog
Each year UMass Chan Medical School comes together to demonstrate care and compassion. Learn more about the UMass Chan Cares campaign.
---
UMass Chan and Partners launch New England Nursing Clinical Faculty and Preceptor Academy Goal of new initiative is to 'build capacity' for nurse preceptors to address nursing shortage. Learn more about the initiative.
---
Named to Forbes' list of Best Employers
in Massachusetts.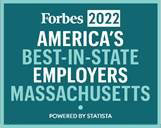 Named a U.S. News & World Report
"2022 BEST MEDICAL GRAD SCHOOL"
for Primary Care and Research